Gift Baskets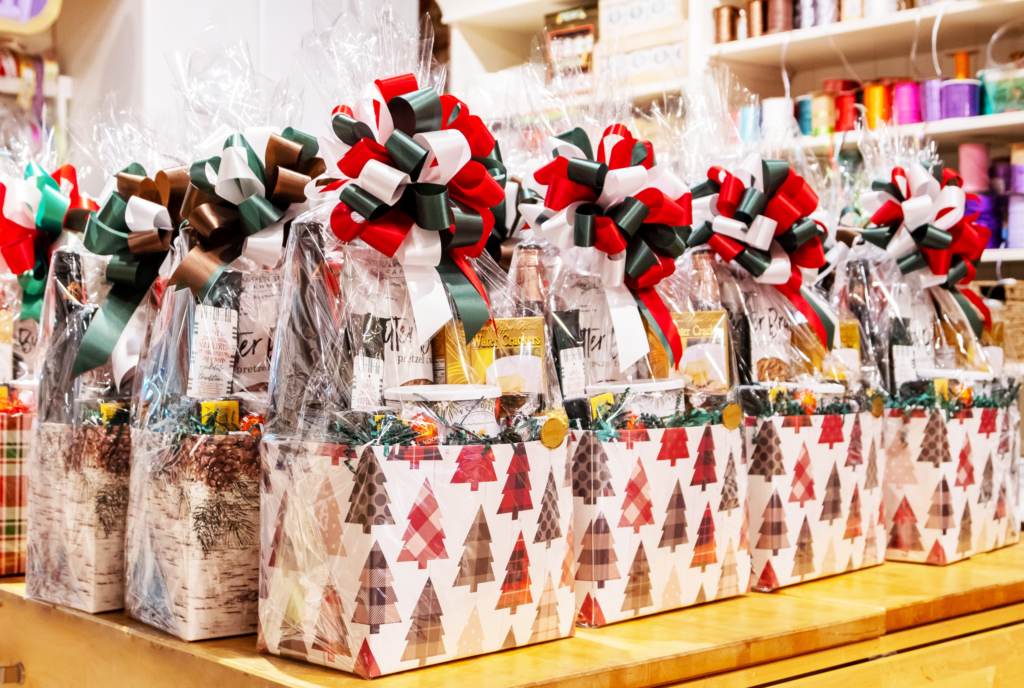 We are working 'round the clock making the best baskets ever!
Our gift baskets range from $40 to $400, most being somewhere in between.

If you need client or employee gifts or gifts for friends or family we are there for you!
We ship our gift baskets nationwide as well as hand deliver throughout San Diego.
Since all of our gift baskets are custom made, either pop in the store or give us a call. We will create, ship, or deliver exactly what you have in mind.