Our Story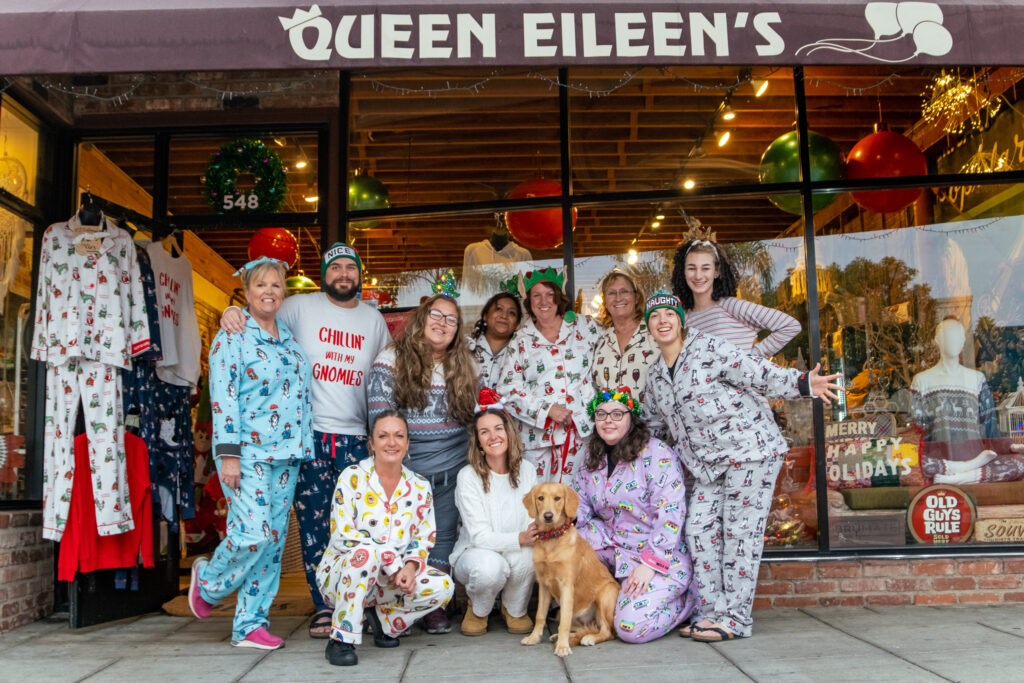 Queen Eileens has been an Encinitas icon since 1989. Encinitas was a sleepy little surfer town then, you could walk up and down the Coast Highway and know most everyone.

At the beginning we were mostly a singing and dancing telegram service (Yes…We had strippers and belly dancers and Gus the Gorilla who also played Barney the Purple Dinosaur at kids parties). We decorated parties and events with balloons and hundreds of gift baskets weekly.
Fast forward 33 years later…The telegrams are a distant memory, Queenie has since retired from balloon decor but she still has her hand in the gift basket biz and has recently remodeled the shop and it looks AMAZE BALLS!
People come from far and wide to Queen Eileens. They come for the Disneyland experience and a good laugh says Eileen. Our team is crazy fun and oh so talented, there is never a dull moment and we absolutely love our customers. With that being said that is why they say Queen Eileens is One of the Greatest Shops on Earth!!!